The Five Jeremiahs.
The Creative Process.
The best of international webseries now has a dedicated channel.
You can discover, with French subtitles, Marseille Web Fest's selection of webseries since its launch in 2011, as well as a selection of great shows recently released.
We Support Creators is glad to be associated, as a partner, to this channel. 
Five years ago, inhabited by a vision, Executive Producer and Creator Michael Ajakwe, was launching the first-ever webseries Festival : Los Angeles Web Series Festival. Year after year, the event grew and largely contributed to the recognition of the quality of the creative work behind webseries. It will be celebrating its 5th birthday in a few weeks from now, March 26-30.
Each year, webseries creators gather in Los Angeles. It represents an opportunity to screen their shows, learn from each other in a friendly and professional atmosphere. Roundtables and conferences are organized throughout the Fest, giving creators a place to talk about their work, as well as listen to, meet and discuss with experts recognized in their field. 
This event inspired others to follow the path. Producer Jean-Michel Albert, who wanted to screen the fantastic shows he was watching online, partnered with the Los Angeles Web Series Festival and launched Marseille Web Fest in 2011. This Festival was a success since its first edition and has been growing every year since then. It is now preparing its 4th edition.
In 2013, Web Fests were launched all around the World, and new ones are arriving in 2014, all contributing in changing the face of the Media landscape.
It all started five years ago, in a small theatre in Los Angeles. 
Happy Birthday LAWEBFEST !
As readers of this blog, you might know I was lucky enough to be given a voice in 2012 and in 2013 during LAWEBFEST. This year, I will attend the Festival for the third time,…and I'm truly looking forward to it.  
The DIY Days, a well known gathering of creators initiated by Story Architect Lance Weiler, are arriving in Paris. The DIY Days have already staged 14 events around the world. The first edition in Paris is taking place March 22-24. You can get all the details here :
What to expect from this event ? I recommend you have a look at the video. 
All the best to Fabienne Olivier and Alexis Niki, who are organizing this upcoming Parisian edition. 
Be prepared to Learn, Do & Share.
"At the moment, we treat audiences like license-fee payers. We should be treating them like owners." Lord Tony Hall, Director-General of the BBC.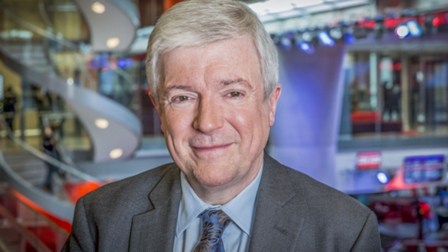 Hi Everyone,

Our "Billions Rising, Empowering Self-Reliance" book is now officially up on Amazon, if you'd like to check it out!  It's an amazing book full of inspirational stories and people.  I'm proud to be a part of it. 

I hope you all get a chance to check it out.  It's a very worthwhile read. 

Thank you,
Melissa
First, people are coming to expect an infinitude of choice. They want news and entertainment on their own terms. They see no reason they shouldn't be able to watch movies or TV shows or listen to music whenever they want, wherever they happen to be, on whatever device they have with them – and with a minimum of advertising, thank you. Frank Rose
Our challenge now is to keep the flame of this revolutionary programming alive by continuing to seek out new talent, nurture it, encourage it, challenge it, give it a home and the kind of autonomy that the past and present -of our three golden ages of television - has proved it deserves.
Kevin Spacey